So, we have a beautiful picture from my dearest Wikia (Fandom) that makes an awesome prompt.  And I mean really awesome. In case the picture doesn't load, (I mean, what's a .jpg-large anyway?)  it reads: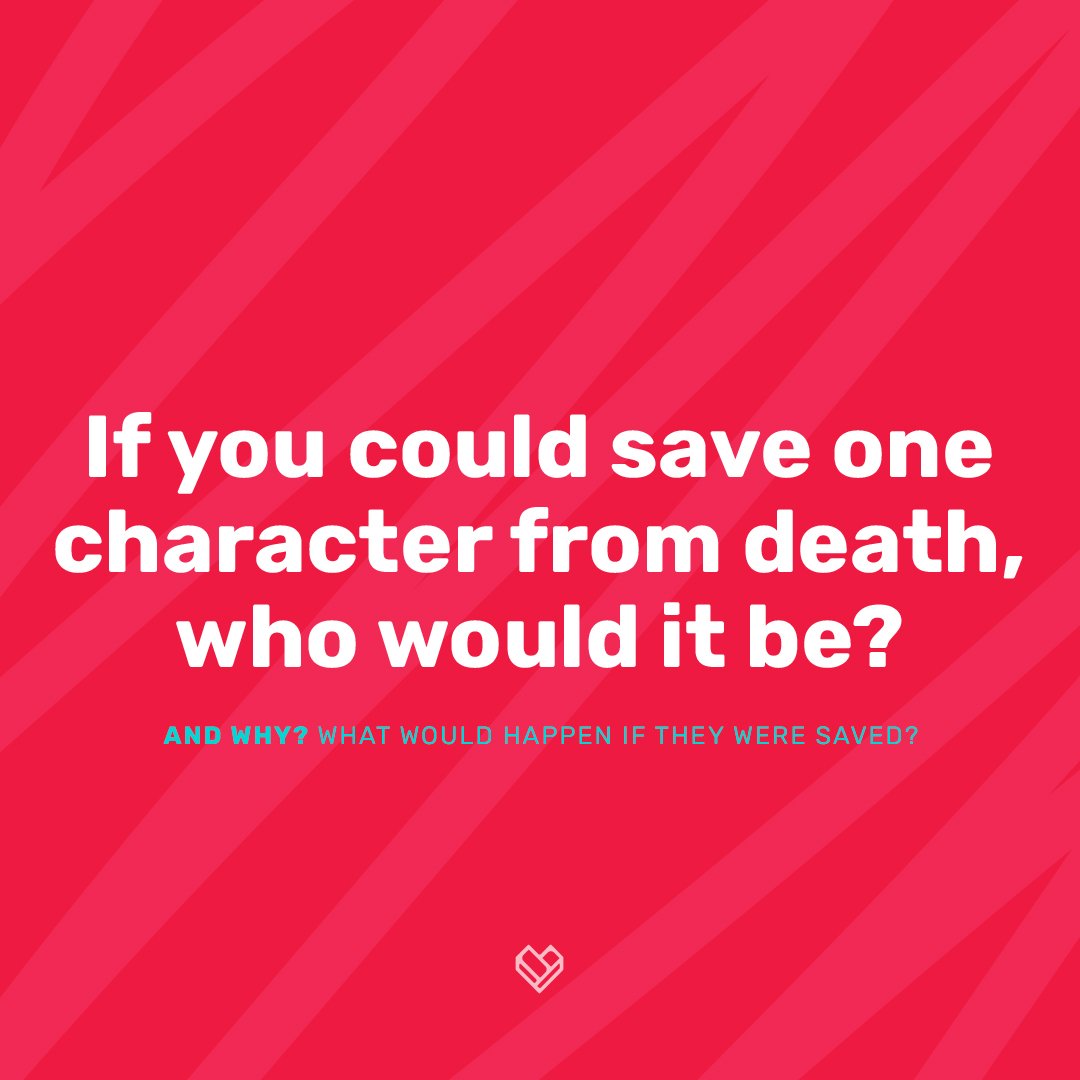 "If you could save one character from death, who would it be? And why? What would happen if they were saved?"  
Now, Penanians of Penana, you have four weeks to chose one character from any Fandom (but I will put up a long list of ones I'm affiliated with) and save them. Then write a story about how saving them changed the course of that Fandom for the better or the worse. The story should be PG, though if you have this awesome idea for a PG-13 story, please let me know and I will up the rating. No R stories, though. Sorry, guys.  
Two entries max. What are you waiting for? Revive! 
---
Fandoms:  
~ Aliens (not the first one)
~ Claire's Impossibilities (my book)
~ Inception 
~ Lorien Legacies 
~ Marvel Cinematic Universe
~ Maximum Ride
~ Oblivion 
~ Red vs. Blue 
~ RWBY
~ Star Trek TNG and Voyager 
~ The Dark Knight Trilogy
~ The LEGO Movie (and other LEGO stuff) 
~ The Martian
~ The Prestige
~ The Reckoners 
~ Tron: Legacy 
~ Uglies 
~ Underworld 
~ Voyager Agency (my book)
~ Warrior Cats 
~ Numerous other Sci-Fi / Action movies 
~ Others work too, and I may have forgotten some stuff I'm acquaintanced with.